Reasons Why Preschool Teachers Are Struggling In Their Careers
7th July 2022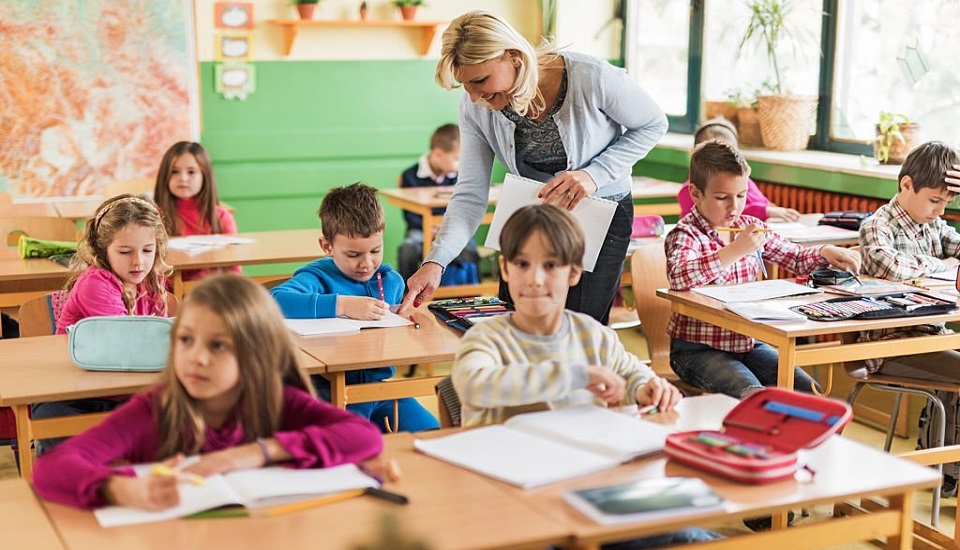 The Right to Education Act, 2009 states that every child has the right to free and compulsory education in India. The act further says that the government schools shall provide free education to all the children and the schools will be managed by School Management Committees (SMC). Private schools shall admit at least 25% of the children in their schools without any fee.
The chart below will show you an increase in the number of elementary schools in India from 1950 to 2015.
You can definitely imagine the rising number of elementary schools in India and as a result, the demand for preschool teachers is quite high. That is another reason why pre-primary teachers' training courses are becoming notable given a highly competitive elementary teaching job market. A certificate in pre and primary teacher training courses by any reputed organization is providing plenty of pre and primary teaching opportunities to eligible candidates.


Primary education in India is quite a topic of conversation. RTE ACT, 2009 has also made the elementary education system pretty interesting where kids in age-group 6-14 get promoted to the successive standard irrespective of whatever they are scoring in examinations. Well, this has often led to a massacre result down the line because this particular system has already opened the gate of massive loopholes.
Pre and primary courses are teaching various 21st-century methodologies to teachers so that they can teach young children in a holistic manner. However, there are creepy challenges of being a teacher in a preschool. The challenges faced by primary school teachers are absolutely disastrous and teachers face lots of problems, especially from the parents' end.
DOES RTE ACT 2009 REALLY CAUSE PROBLEMS IN THE EDUCATION SYSTEM?
Technically speaking, providing free education to kids is an awesome idea of the government but like every other real thing has a limitation, and so does RTE Act, 2009. Kids do not understand the significance of scoring passing marks and often it has been noticed that their zeal to study hard and learn things for real, gets diminished.
As a result, when they step into high school many students have their foundation of knowledge totally fragile and brittle. As a matter of fact, they face hindrances in scoring the minimum marks to get promoted to the next class. Therefore, they're becoming the ultimate losers in the long run, and to be very honest, responsible teachers who're eligible to teach in pre and primary schools have tried a lot to bring a substantial change. Everything has been in vain as it is a natural tendency of maximum human beings to get those things for granted that they get effortlessly.
Teachers always think for the benefit of students and if they try to make them understand firmly that studying seriously will make their future bright, the result becomes 180 degrees different. In rural regions, a report says that the majority of students are attending pre and primary schooling only because of the midday meal (a part of the RTE ACT, 2009) that is being provided by the school free of cost. This is a pathetic condition that poverty is doing to socio-economically backward people.
Preschool teachers have shared with us that while asking one of the students what is his favorite subject, the kid replies that he is attending school not for studying but to get a free meal. This scenario is heartbreaking because Nalanda, the world's oldest university in India, and these days, education is not getting the required respect from the residents. The condition of pre and primary school education is not in a good state and consequently, preschool teachers are facing huge challenges in educating kids.
CHALLENGES FACED BY PRE AND PRIMARY TEACHERS:
Health constraints: This particular problem is not prevalent in the urban areas because the healthcare system is awesome where medicines are delivered at the doorsteps. The scenario is just the reverse in the rural areas. Malnutrition and ill-health are an example of the factors associated with the socio-economically background section. This resists the cognitive growth of kids.
Affording food becomes a gigantic matter of concern for people. They violate the rules of child labor and let their kids work in shops and stalls. Education, even though it is free for kids, is not being received by many children as for the sake of extra earnings they prefer working to going to school. Thus, preschool teachers are helpless over here.
Implementing the academic curriculum: Strategic teaching is one of the major lookouts of teachers these days but executing strategies is not possible all the time because of multiple factors. The lack of technologies in most parts of the country is not providing the kids with the type of education that will help them to grow better. Thus, the bookish learning method or the traditional theoretical approach is the only technique that is being used by teachers.
Interaction: In the metropolitan cities, both the parents are working, and due to their genuine commitment to their workplaces they're unable to regularly communicate with school teachers. Since preschool teachers are spending a great deal of their time with kids, they can easily figure out what necessary feedback will enhance their potential and abilities.
However, due to the communication gap between parents and preschool teachers, certain issues remain unsolved. In the rural areas, students only do not come to school regularly, let alone their parents. There lies the irony of fate where both the rural and urban sections are unable to pay attention to the most needed thing, education, owing to earning money!
Salary structure and career advancement: The basic monthly salary of a pre and primary teacher ranges from 10,900 INR to 37,800 INR. With 37,800 being the highest pay that a primary teacher gets and that means that a teacher must have years of experience to reach that slab. To get the job of a primary teacher, along with a certification in pre and primary teacher training courses, teachers are required to have a bachelor's degree according to the demand of most schools.
Considering the prices of necessary commodities in the market, sustaining within 11k for a person is definitely quite tough. Besides, career growth is quite stagnant as preschool teachers remain occupied by various activities in schools. Looking for better opportunities is time-consuming and preschool teachers honestly, do not have that much time.
Teacher-student ratio: According to Hindustan Times, "Close to four million students shifted to government-run schools in the 2020-21 academic year, according to a new ministry of education report, which captures how the pandemic affected learning and access to learning during a period when classes went virtual and millions of parents are believed to have lost jobs or wages."
Teachers are definitely not comfortable with this skyrocketing number of students in government schools.
TO WRAP UP WITH:
With a certification in pre and primary teacher training courses, teachers are getting ample opportunities in various public and private schools as preschool teachers. But the hustle is for real! They encounter challenges almost every day and salute all those brave souls who dodge their problems like Rahul Dravid dodging Shoiab Akhtar's bowling!
To know more about pre and primary teaching courses, call our toll-free number 1800-212-6400.

Written By : Nilesh Singh
---