SEL Program Is A Vital One-Time Investment
10th December 2021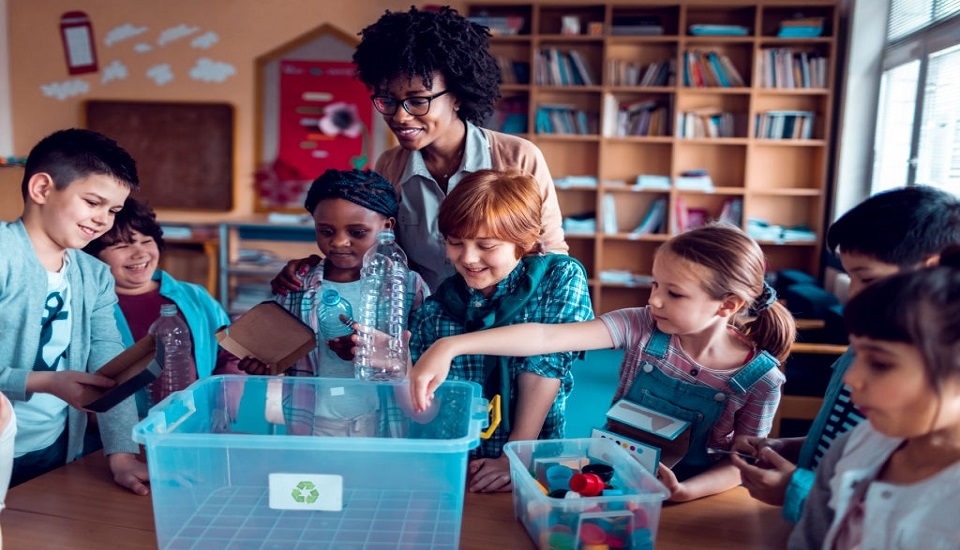 Social and emotional learning (SEL) at school is becoming an important parameter to check the potential of students in terms of their visions and goals. Educational administration and management courses focus a lot on training school administrators in such a way that they can conduct appropriate SEL programs in schools.
Gone are the days when school grades and score sheets were used to judge the capabilities of students. This new era emphasizes the long-term impact of school learning on students so that in the future their social, cognitive, and behavioral skills remain intact.
Aspiring or professional teachers who want to become responsible school administrators down the line can opt for teacher training courses where a detailed curriculum is present. These courses guide teachers in such a way so that they can help students to visualize their goals and aim correctly at the target.
SEL helps students to become socially aware of what they should do
Well, this statement is absolutely bang-on! The contribution of a teacher behind shaping up a student's mind is impeccable and has no replacement. Most of the parents these day has their corporate or any other kind of engagement and hence students spend most of the time in their schools.
Owing to the pandemic, students have spent a lot of time at home and many have said that they started feeling suffocated during that period. Students, especially kids and teens, did not have any chance to go outside and they badly missed the classroom environment. Now, since schools are reopening one of the primary tasks of teachers have become to counsel students and understand their emotional aspect.
Choosing an evidence-based SEL program is another hard nut to crack. SEL programs that are based on scientific studies reflect effective positive outcomes with various students in different contexts.
These programs help students learn what they should do as per their needs. Students in different grade levels will show social and emotional compatibilities in multiple ways. SEL programs help create rich learning environments for all students. These programs provide guidance to students to make responsible decisions or to improve relationship skills.
It is important to find the right SEL program
Identifying the right SEL program for your community is not that easy. Opening of a new school, reopening of schools after the pandemic, the school budget, and many other factors play integral roles in determining a correct SEL program.
Including staff from your school or district as well as students, their families, and your community partners help in choosing the appropriate SEL program. Their perspective will help to identify your community's unique hopes and challenges.
The right SEL program must support your existing priorities. For example, goals like climate and culture improvement, enhancing academic performance, upending discipline disparities and more, can be supported through SEL.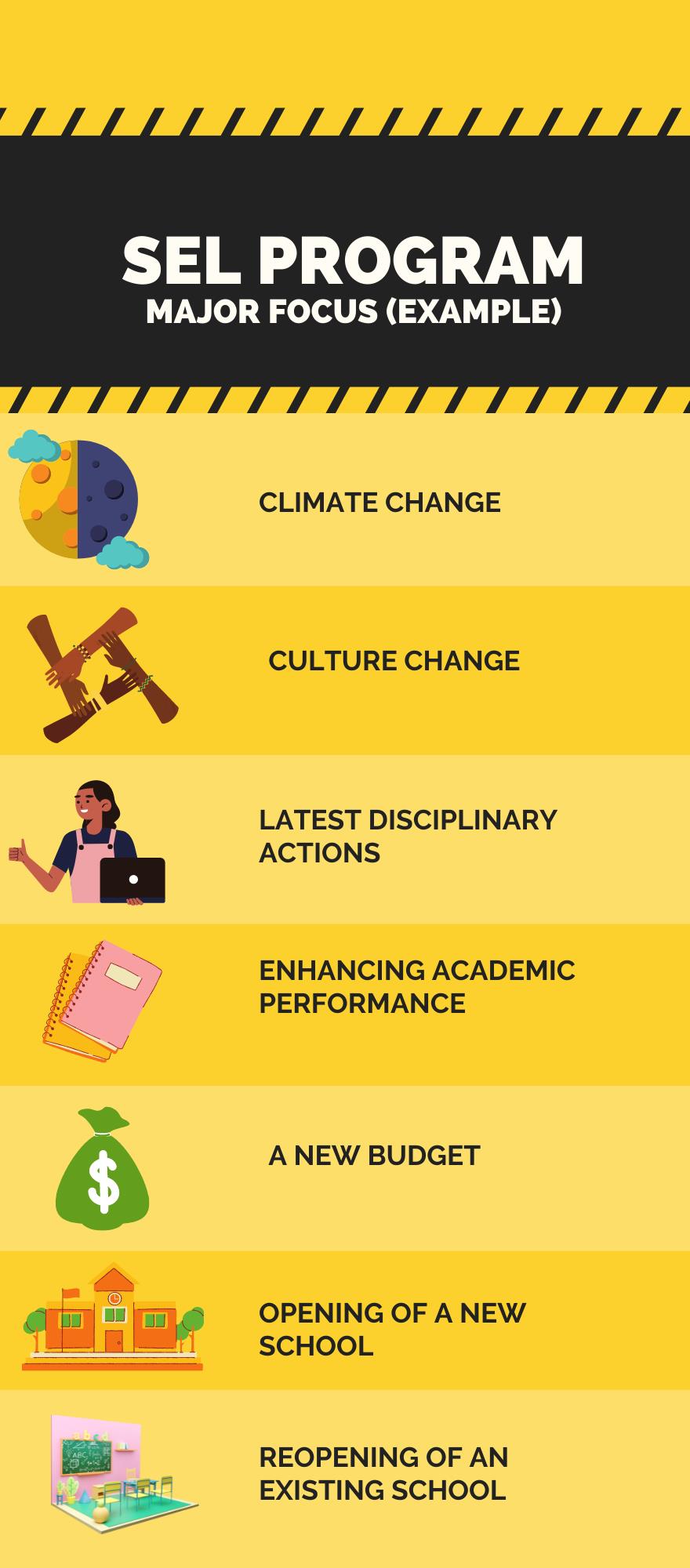 Keeping a continuous improvement mindset is really important. You won't be able to build in all the implementation supports as you wish for initially, but by continuously keeping an eye on what is working and where change is needed using multiple statistics, you will be able to implement powerful changes over time.
The involvement of teachers in choosing a perfect Social and Emotional Learning program is of utter importance. Since they spend a lot of time with students, they have the proper idea of how to apply social and emotional learning using real-life lessons. Teachers can have one-to-one or group basis sessions with students in order to assess their skills. Later, they can implement those data collected to set personalized student SEL goals, and provide parents with meaningful feedback.
The importance of social and emotional learning has become extremely important as the world is getting competitive with every passing day. Students must prepare themselves from the ground level but they should not get overburdened with an excess amount of responsibilities that are beyond their capabilities.
Educational administration and management courses have given scoped to teachers and administrators to cater to the academic as well as emotional needs of students. Having a perfectly blended social and emotional learning program at schools will enhance the growth of students to a great extent.
Written By : Neha Sharma
---