5 Tips Inspire Students To Switch On Camera
30th September 2021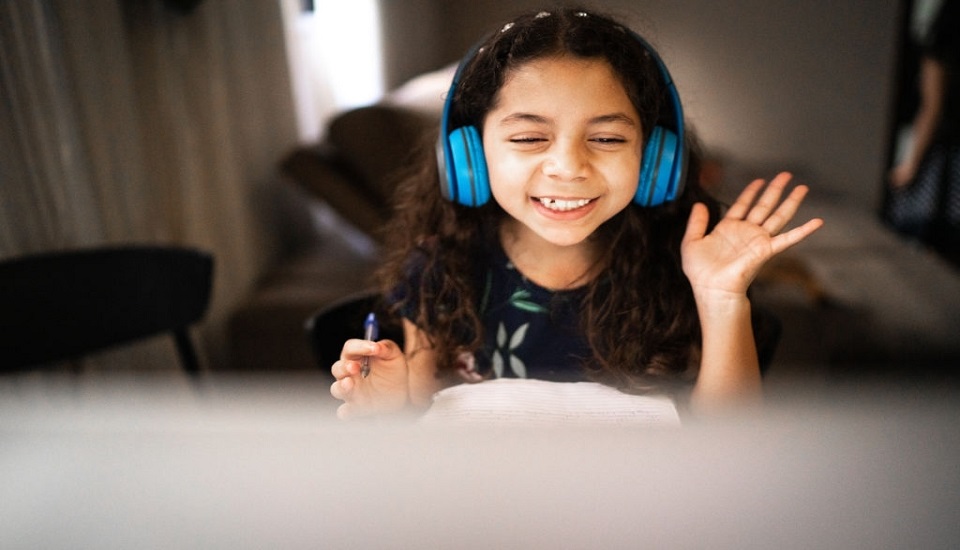 If online teaching and learning is our new reality, is it an elephant in the room to ask students to turn their cameras on!
Well, it can be a tricky business to encourage students to do so while being gentle at the same time. We surely don't want to create fear-based learning environment. Nonetheless, we certainly want our virtual setting to be as active and collaborative as we so far in a traditional classroom.
Remote learning is already is giving us a hard time when it comes to finding our ways. Nonetheless, as teachers, we know how to be persistent and make our way with wits and wisdom. And the influence of global teaching professionals upon us taught us to be in tune with learners. To be precise the key to using our attitude of persistence is to find strategies that work for us.
Here are some of those strategies that you can use in your e-learning setting to encourage students to turn their cameras on –
Use Online Energizer
Energizers are the key to initiate all sorts of learning sessions, whether in-class or online, teaching adults or young learners, activities like warm-ups, icebreakers, and cooler are essential tools to not just to helps learners feel comfortable but it also helps to seed the element of fun. Especially with icebreakers teachers can incorporate playfulness that will automatically build warmth in the online learning environment.


Create A Sense Of Community
Encoding the sense of community with the group that includes each student to make them feel the connection, is another mindful way you can help students encourages to interact within the group with video on.
The sense of community comes when you are able to establish trust in the group. It is not just for young learners that the teacher needs to create a learning environment safe all aged learners can feel inhibited in the online setting.
With the lack of physical proximity, virtual learning environments do have a tendency to make us feel distant. And this cannot be overlooked. How the teacher interacts with each student both one-on-one and within the group builds an image of what should are expected.
To ensure, your students are willing to show up and make themselves actively present, you need to build up that sense of community with mutual respect.
Anchor Empathy
Building connection is each when you can master how to anchor empathy. Get close to your students and let them know about you and shares stories on how you feel about using the camera for meetings. It does not have to be all shiny stories.
Allow them to understand it is okay if you don't always feel like being in front of the video camera. And then share how you navigate those feeling and prepare yourself to turn on the camera. This way your learner will be more receptive to suggestions and likely will listen to you without feeling uncomfortable.
Pre-Plan The Use Of Camera
Pre-planning when to use the camera can help to set the decorum of your virtual learning environment. It is not necessary to keep the video turned on 100 percent of the time. Just like you use the audio for lectures and ask students to mute theirs, video can also be encouraged to use in such ways.
Decide which part of the session will require the use of videos, let them know before, with this, learners can easily make themselves prepared for each phase of the learning session. Plus, it will save a lot of your and energy.
Replace Authority With Autonomy
Eliminate the "have to" by replacing the used camera as a stimulating option. When you can successfully plan out the online session don't forget to discuss with your students about the routine you would like them to follow. Just like the traditional classroom Virtual learning setting too needs to have predictability.
Additionally, give students the option to submit pre-recorded assignments. Camera comfort is all about being prepared. Create a mutual understanding between you the student why camera interactions are important and how they can use it to strengthen their interpersonal skills while giving presentations or share their view.
While we know the use of techniques and strategies is one way to make things work in our favor. Nevertheless, keeping students motivated throughout the session is also a must-have if we want our learners to feel connected to the lesson. Whatever the school policy is, we teachers surely want our students to actively participate and interact.
The online platform has already made its way to the top and helped global teaching professionals to continue what they love to do. Therefore, as teachers, we know our possibilities and how we can use our strengths to help our learners engage in the lesson. International Master Degree Programs can be a cherry on top for those teachers who are ready to upgrade their professional skills as international educators.
Written By : Neha Sharma
---