Important Things To Know Before Becoming A Nursery Teacher
24th July 2021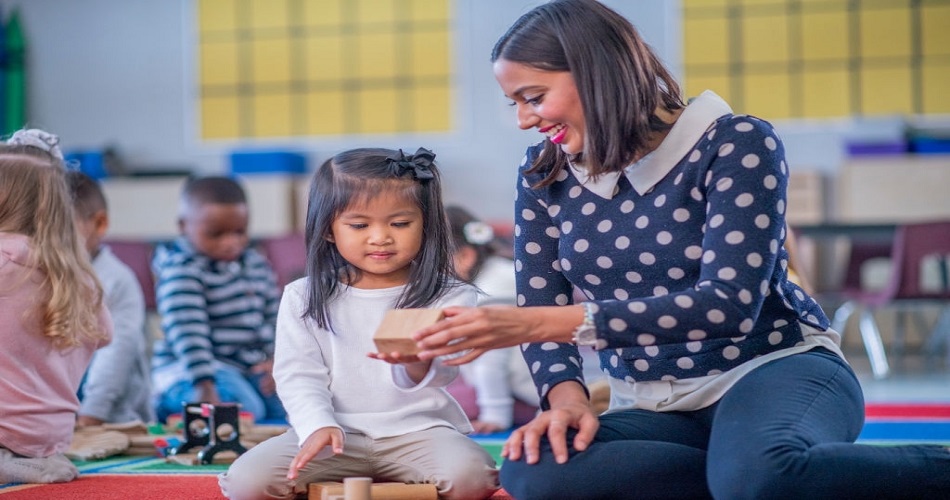 Teaching has been a very appreciative field. Most of the individuals who wish to be a teacher say that they love to spend time with children and want to be a Teacher. But we need to understand that the role of the teacher I beyond that. Teachers have a major and important responsibility to cater.
Below mentioned are a few of the tips to become a Nursery Teacher are –
Too many practices and designing of the lesson –
To be a successful nursery teacher, it is very important to design our lesson plan according to their age and convenience. The lesson plan must involve various activities that can help them to keep their interest and at the same time be an effective tool for learning. Also, there has to be too much practice and requires time in designing the lesson according to each learner's needs and requirements and then effectively bringing it into practice.
Master skills –
There are various skills that a teacher needs to have in oneself. A teacher at first should be patient. All learners are not the same some may be very active some may need a lot of hard work to behind them. Thus, a teacher should have patience. It is very important to be empathetic and humble towards learners. There should be proper communication between the staff members of the school, between parents and learners, and with the learners as well.
Nurture creativity -
Creativity is very important for young learners. The teacher should be creative and should nurture creativity in the learners. She should come up with more innovative ideas amongst the learners. It is very important to appreciate their efforts and encourage them to do more. The teacher needs to come with innovative ideas for the lesson plan and creatively work on activities, etc.
Be prepared -
A nursery teacher should always be prepared with the lesson plans. Also, she should be ready with the backup for activities, lesson plans, etc. Also at the time of any kind of dispute amongst the learners or in the classroom, a teacher should be prepared and should willingly work towards its improvement.
Embrace challenges -
The teacher has to face many challenges. Right from the lesson designing and delivering to working on every learner's requirement and managing a classroom. Thus a nursery teacher should be open to accepting the tasks and challenges, should embrace and, learn from them.
Continuous learning -
A teacher is a continuous learner. So be it any teacher, she should always strive to learn continuously and keep on updating herself. Learning never stops. Also, when in the classroom, various incidences help to learn something new. So learning happens through such incidence as well.
Engagement in activities -
Activities play a major role in a nursery classroom. The lesson should consist of activities that help them engage in the classroom. Also to note, there need to be variations in activities. Children learn through play and activities. Also, it helps to build various skills and so the engagement of activities is important. Plan and deliver various activities in your lessons to make them more interesting for the learners. Learner's engagement in the classroom activities is very important to make the classroom more engaging and interactive.
Observe learners and constantly assess them -
A teacher needs to observe the learners constantly and assess them. It is very important to record their every day's progress as it is very helpful for you as well as to guide the parents. Observe the child on daily basis and assess them.
Be a role model -
Children model teachers so it is very important for teachers to be good role models so that they can take it in near future.
A nursery teacher has a lot of opportunities to explore and discover the various dynamics in the classroom. Thus along with a professional career, teachers' jobs also provide teachers with a wide range of experiences and a lot of life learning skills. With proper nursery teacher training course, it will help you to follow your passion and help you in the long run of life.
Thus to conclude we can say that, nursery teaching methodologies and strategies should be used in the classroom to make the learning more effective for the learners. As nursery teachers, it is very important for us to build a strong foundation for their future.
Written By : Soma Mahapatra
---