Reasons To Consider TEFL Teaching Profession For Digital Nomads And Expatriates: Complete Guide
25th October 2023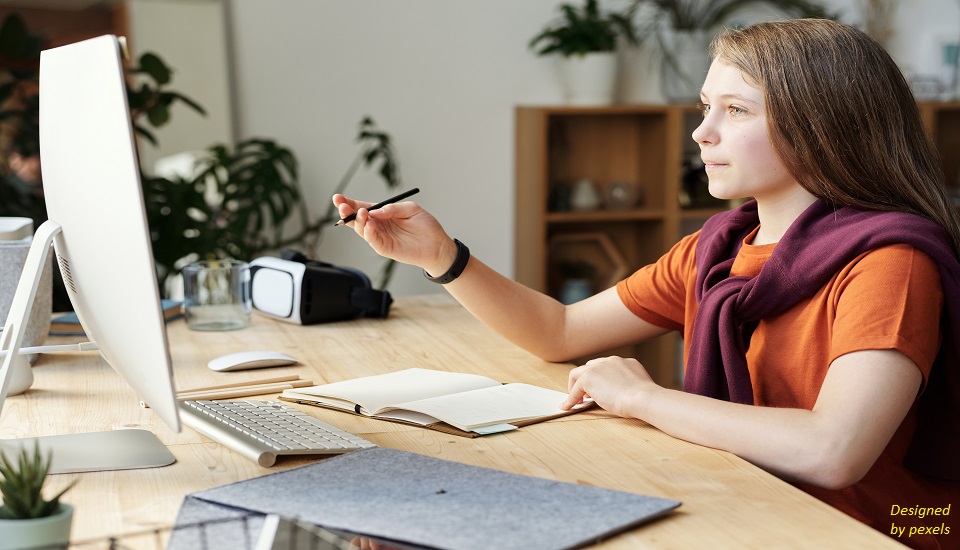 Many people have a dream from their childhood that they will build a successful career. Nowadays, it's become very common for people to work abroad by exploring different career options and exploring different horizons.
In this digital era, the concept of digital nomads and expatriates has gained immense popularity who can travel and work in any corner of the world simultaneously. There's one profession that is trending everywhere which also offers plenty of career growth opportunities for digital nomads or expatriates is TEFL teaching. You can teach students from anywhere in the world while travelling at the same time.
According to preply.com, the demand for learning English in every corner of the world is very high because 61.9% of the population wants their children to learn English language as a second language.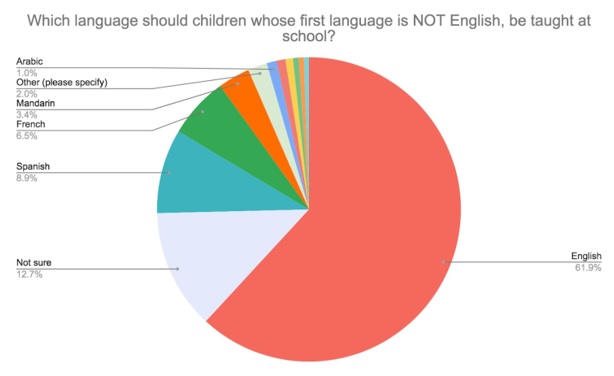 Source: preply.com
This creates a huge demand and opportunity for TEFL teachers who are digital nomads or expatriates who want to teach English while travelling from anywhere in the world.
In this blog post, we will explore why teaching English as a TEFL teacher is the perfect job for every individual who is living a nomadic lifestyle, and at the same time, they will also get the opportunity to make a positive impact on the lives of others.
Before moving to the topic, can we ask you a question? Do you follow us on Social Media? We regularly share upgraded educational content, tips, feedback, and more. Check us out by clicking the profiles here - Facebook / Twitter / LinkedIn / Pinterest / Instagram / YouTube
So, without any further delay, let's get started.
Understanding the Concept of Digital Nomads
Those who are remote workers or planning to work remotely in the future with the help of technology to perform their job role and have the freedom to work and live from anywhere in the world of their own choice basically called digital nomads.
By living a nomadic lifestyle it will give that individual the opportunity to travel to different countries and explore different cultures and places while maintaining their employment. Some of the profession that supports a Digital Nomadic Lifestyle is- TEFL teaching, running an online business, or any job that can be done virtually or online.
How You Can Become a Digital Nomad?
Becoming a Digital nomad is one of the top trends everywhere because it gives freedom to individuals to work remotely and travel to different countries of choice, all it requires skillset to do the job and a proper connection to the internet.
According to flexjobs.com survey as well we have found out that 65% of the respondents prefer to work completely remotely.
Furthermore, teaching English globally has become one of the desired professions among people because you not only be able to teach English from anywhere around the corner of the world but it also gives the satisfaction of making a positive impact on non-native English speaker's lives by helping them to learn the language. As the demand for learning English is increasing everywhere which creates plenty of opportunities for TEFL teachers from around the globe.
Why Teaching English is the Best Digital Nomad Job?
If you are seeking a way to live and work abroad while truly immersing yourself in different cultures, teaching English as a foreign language provides an array of opportunities. Below are five reasons why teaching English abroad is the ideal job for digital nomads and expatriates:
1. Huge Demand For TEFL Teachers
English language is one of the most widely spoken languages which is used everywhere from school to every working industry. This creates a huge opportunity for capable TEFL teachers from every corner of the world who have pursued courses like international TEFL courses.
Teaching English abroad whether in-person or digitally provides a good salary package and with that, it also gives the satisfaction of making a positive impact on the lives of many students.
There are plenty of teaching opportunities for individuals who are planning to teach English as a digital nomad, which varies from teaching young children to adult students or business professionals. In countries like Spain, South Korea, Japan, and France there are plenty of government programs that are open to recruit capable TEFL teachers to teach their local students English.
Additionally, you can also find multiple opportunities globally for English tutoring jobs as well.
2. Availability of Plenty of Job Opportunities
We all know that English has become the global language, which is being widely spoken everywhere like in, communication, business sector travel sector, education sector, and almost in every sector possible sector. Due to this, the demand for capable ESL teachers around the globe has been increasing day by day and in many destinations, they also consider candidates who don't have a college degree all you need to have is a valid TEFL certification which you can get it by pursuing courses like international TEFL course and fluency in English language.
Below we have shared various regions, which is full of teaching opportunities for aspiring or experienced digital nomadic TEFL teachers.
Asia
From Thailand and Taiwan to South Korea and Japan, Asia offers the largest and most lucrative job market for English teachers. Many first-time teachers receive benefits like free airfare and housing, allowing them to save a significant portion of their income.
Europe
In Europe countries like Spain and the Czech Republic are the top choices for teaching English. Here you can teach in private schools, private tutors and the best option for digital nomads is they can teach here online as well.
Latin America
Latin America is becoming one of the favourite destinations for digital nomads to teach English. It offers natural beautiful sceneries, vibrant culture and most importantly it also has plenty of opportunities for TEFL teachers. Latin America is the region where most of the schools do not require a college degree or citizenship from an English-speaking country, a valid TEFL certificate is sufficient.
The Middle East
Stretching from Morocco to the Persian Gulf, the Middle East offers diverse teaching markets. While job markets in the Persian Gulf tend to be smaller and more competitive, they also offer some of the best-paying opportunities in the world.
3. Flexibility for Digital Nomads and Expatriates
For digital nomads who want to work entirely online, teaching English online is the perfect option. The popularity of online learning has skyrocketed, especially with the onset of COVID-19. The market for English-specific digital learning is projected to grow higher and higher as the year passes by.

You will get the flexibility to teach English in Dubai for one week, then in Spain next week then in some other country. As it's quite evident that the demand for TEFL teachers is very high, Digital Nomads can take advantage of this and start to teach English online to earn almost 10-20$ per hour and you can increase it after making a good impression in the online community and getting positive feedback.
Additionally, it's a great way to earn extra money before moving to any foreign destination.
4. No Teaching Experience or Degree Required
Contrary to popular belief, you do not need teaching experience or a degree in education to teach English overseas or online. Teaching English as a foreign language offers opportunities for individuals with diverse backgrounds and qualifications. What you do need is an ESL teaching qualification, such as a TEFL or TESOL certificate.
An accredited TEFL certification course, typically consisting of at least 120 hours of training and coursework, provides you with the necessary skills and qualifications to become an English teacher abroad or online. The course should also include live practice teaching with actual ESL students, ensuring hands-on experience.
It is crucial to choose an accredited TEFL course recognized by employers, schools, and online teaching companies. Look for courses like international TEFL courses taught which have qualified instructors and a curriculum that meets clear standards set by independent, credible organizations in the field.
TEFL Teaching Profession is a Rewarding Career For Nomads
Many people like to build a career in foreign destinations and for this, they prefer to live a nomadic and expatriate lifestyle. One of the best professions for any expatriates or digital nomads is teaching English to non-native English speakers. There is a huge demand for capable TEFL teachers in almost every country where the first language is not English.
By choosing to become an English teacher, you can make a meaningful difference in the lives of your students while embracing the freedom and flexibility of a digital nomad. Now go and start living your nomadic lifestyle and start your TEFL teaching journey with an international TEFL course.
We believe education should be accessible for everyone. That's why we don't charge for our blogs. Find the right course that will help you in your career with us, contact us at - +1800–212–6400. You can mail us at act@asiancollegeofteachers.com.
Written By : Abhishek
---