Expert Tips To Write A Killer Cover Letter And Secure An English Teaching Job Abroad
12th April 2023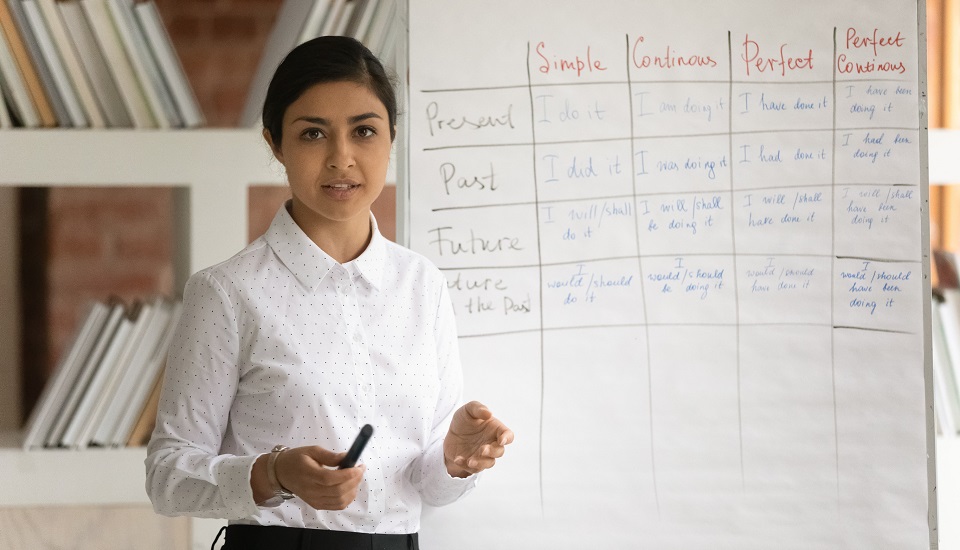 Creating a positive first impression is the key to landing any job and nabbing a coveted English teaching position abroad is no different. However, if you have never applied to an international institution before, you might have no clue how to impress a potential employer to increase your chances of getting a job. But worry not as we have got the inside scoop. Keep reading on to curate a splendid cover letter for teaching abroad and maximize your odds to start a thrilling new chapter of your life.
Here's How To Begin Your TEFL Cover Letter
Before you start writing your cover letter, here are 3 tips that you must remember:
It is not usually very long and consists of three paragraphs only.
It should be direct and brief so that the employers take time to actually read what is in there.
Each cover letter should be tailored to the specific job position you are applying for.
You should always begin with a personalized greeting, but this might not always be possible, hence just have a quick glance at the job advertisement and determine how you can personalize the letter as per the requirement.
What To Include In A TEFL Cover Letter?


Source: twitter.com

Here are some of the components you can include in your TEFL cover letter to grab an English teaching job abroad:
These are intrinsic values that guide you in how to behave in your personal and professional life. It includes qualities like integrity, honesty, accountability, and honesty. Demonstration of such qualities can make you more relatable as a person to potential employers.
Most of the TEFL jobs require you to know at least a little bit of the regional language of where you are applying. While this is not a mandatory requirement for all organizations, listing it can be helpful as it opens a wider variety of TEFL roles because you can teach students ranging from beginner to advanced who want to learn English.
As you are applying for a TEFL teacher you must be acquainted with the TEFL industry to show you understand the responsibilities of the position you are pursuing. This includes advancements in the field, teaching skills, and the ability to communicate with people from diverse backgrounds.
What Not To Include In A TEFL Cover Letter?
Now that you have understood what you are supposed to include, here is a list of everything you should not include:
The first and foremost thing to avoid is using generic language and not being specific about the position you are applying for. All the references that reflect your teaching qualifications broadly rather than specifying them falls under the generic category.
This is another mistake that most applicants do. They simply summarize everything that is on their resume and this can be harmful to their candidacy. These types of cover letters often come across as stiff and boring thus making you miss out on the opportunity to show your personality and make a case for your candidature.
Last but not least, it is extremely essential to eliminate any grammatical errors or typos in your cover letter. Cross-check your letter before sending it in as no organization will want to hire a TEFL trainer who does not have a good grasp of grammar and spelling.


Steps To Follow To Write A Gripping TEFL Cover Letter
Listed below are the steps you can follow to write your very own impressive cover letter:
1. Give A Professional Heading
A professional heading includes information such as your first name and surname, professional email address, and contact information, these details will allow your potential employer to know how to contact you for an interview and also gives a glimpse that you are organized and determined to get the role.
2. Create A Relevant Greeting
While creating a greeting, try to address the cover letter to the hiring manager by name if possible. If not then personalize the cover letter according to the position and organization to show that you have done your research and are running the extra mile to get the position.
3. Summarize Professional Background
Your professional details offer essential information about your experiences and how effective you are as a teacher for diverse backgrounds. It can also highlight what qualities you are ready to bring to the table and how they align with the organization's goals and objectives.
4. Highlight Skills And Other Qualities
Highlight your innate and acquired qualities and skills that will help you as an educational professional. These can include lesson planning, communication, language skills, classroom management, and others related to teaching English as a foreign language. While listing your skills, make sure they are relevant to the position you are applying for.
5. End With A Gratitude
Expressing gratitude shows who you are as a person thus creating a mental image for your hiring manager. Here you can thank your employers for their time and consideration thus showing your concern and consideration for them. You can also highlight that you want to know more about the position and organization.
Get Started Now!
It is finally time to create your own cover letter. Research job positions for international TEFL courses graduates, select your preferred location and if everything is satisfactory for you, follow the tips and tricks mentioned above to sweep your employers off of their feet. Now that you have everything sorted, look forward to your dream job and bag it with confidence.
Written By : Sanjana
---